Crochet. White. Summerfeeling. Colorblocking-Nails.
Today I was at a fleamarket in Solothurn and the only thing I bought was this crochet shirt. It wasn't such a good market they had really strange things.. but this shirt is perfect, I was looking for sth crochet for a while now and this shirt is handmade by an old women and so nobody has it!
After painting my feet nails blue I realized that the two colors (red handnails and blue feetnails) make a great colorblocking.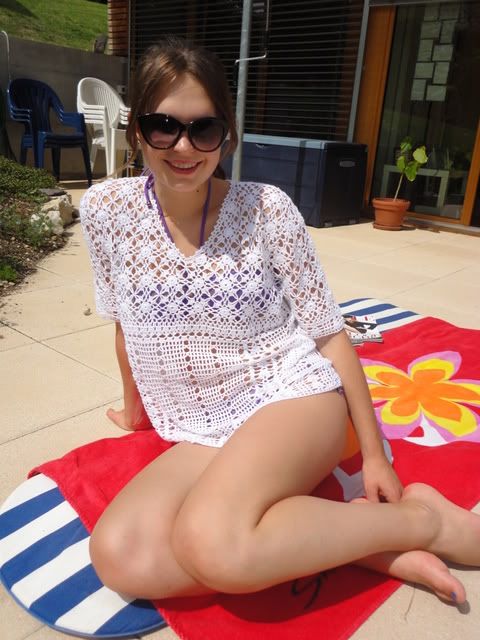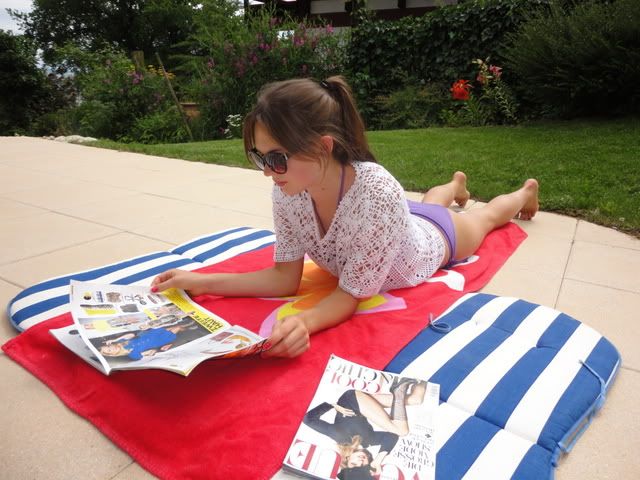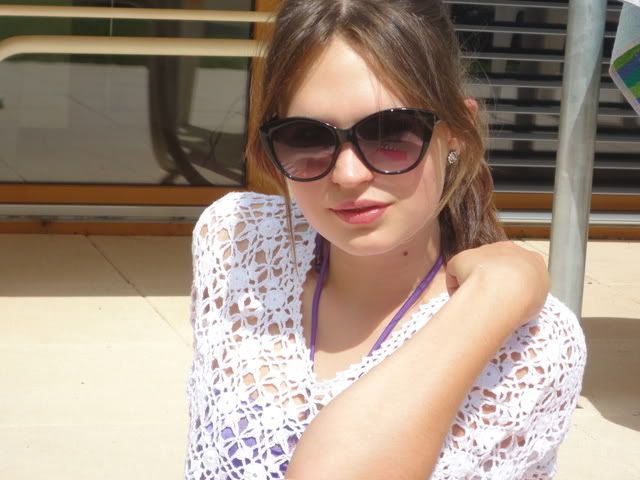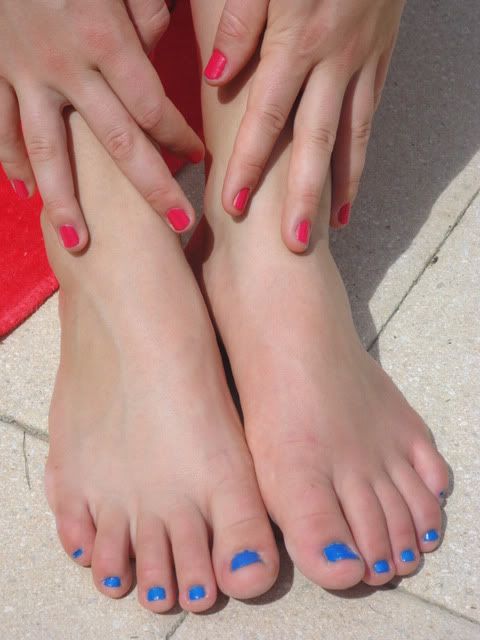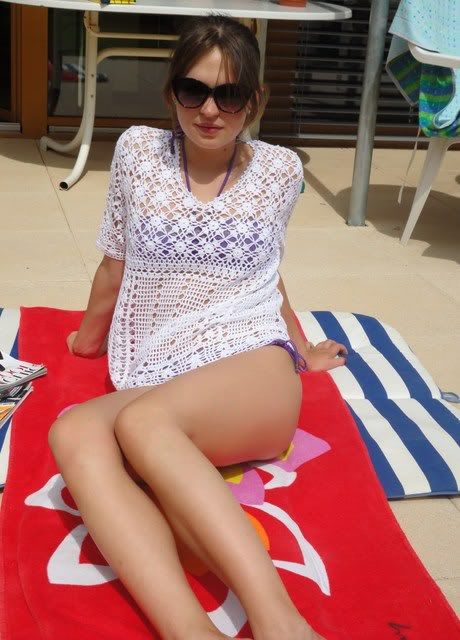 Fleamarket crochet tee, Mango sun-glasses, H&M bikini, red Manhattan nailpolish and blue Kiko nailpolish